Toast the women of Hobart Festival of Women Writers.
As a tribute to the great creative work of the Participating Writers who have come together in Hobart Book Village for our annual Festival of Women Writers since 2013 we've assembled some links to information about their work.
VIEW OUR VIRTUAL READINGS FROM FESTIVAL 2020:
https://bit.ly/3rA4xLT A STUNNING LINEUP OF 42 PARTICIPATING WRITERS
New Books from Festival Participating Writers:
We Are Not Wearing Helmets
by Cheryl Boyce-Taylor
"Here are flowers and their attendant fragrances: hope, heartbreak, pleasure, longing. Cheryl Boyce-Taylor offers a living archive that includes the dead, a loving archive that retains love's complexity, a catalog of moments that cannot end. Enjoy this book and keep it in a place where you can see it. Maybe somewhere you would keep a carefully arranged bloom of flowers. It will continue to remind you of what life is: beautiful, specific, and too often cut short." —Alexis Pauline Gumbs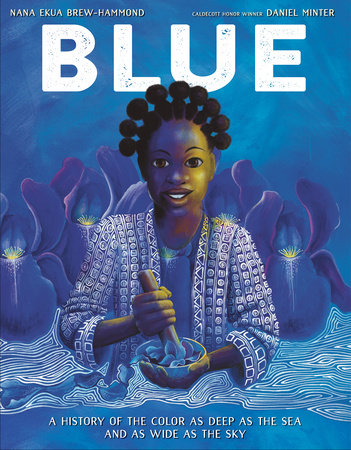 Blue by Nana Ekua Brew-Hammond, illustrated by Daniel Minter
https://www.penguinrandomhouse.com/books/606200/blue-by-nana-ekua-brew-hammond-illustrated-by-daniel-minter/
Discover a world of creativity and tradition in this fascinating picture book that explores the history and cultural significance of the color blue. From a critically acclaimed author and an award-winning illustrator comes a vivid, gorgeous book for readers of all ages.
OUTWRITE: The Speeches that Shaped LGBTQ Literary Culture edited by Julie Enszer With work by Festival co-founder, Cheryl Clarke
http://www.rutgersuniversitypress.org/outwrite/9781978828032?fbclid=IwAR14hD7bhLfS0YOaFGb5WKPUmgl6ZLWD4cJbbyvZ269HNoCMtc5IYFGKq8A
This collection gives readers a taste of this fabulous moment in LGBTQ literary history with twenty-seven of the most memorable speeches from the OutWrite conference, including both keynote addresses and panel presentations.
In her third collection, Indonesian American poet Cynthia Dewi Oka dives into the implications of being parents, children, workers, and unwanted human beings under the savage reign of global capitalism and resurgent nativism. With a voice bound and wrestled apart by multiple histories, Fire Is Not a Country claims the spaces between here and there, then and now, us and not us.
https://www.cynthiadewioka.com
new non-fiction from Sophfronia Scott
As a Black woman who is not Catholic, Scott both learns from and pushes back against Merton, holding spirited, and intimate conversations on race, ambition, faith, activism, nature, prayer, friendship, and love. She asks: What is the connection between contemplation and action? Is there ever such a thing as a wrong answer to a spiritual question? How do we care about the brutality in the world while not becoming overwhelmed by it?https://sophfronia.com
In I'm Speaking Now: Black Women Share their Truths in 101 Stories of Love, Courage and Hope, edited by Breena Clarke and Amy Newmark https://www.simonandschuster.com/books/Chicken-Soup-for-the-Soul-Im-Speaking-Now/Amy-Newmark/9781611590838 Black women speak frankly and truthfully about their lives in 101 straightforward narratives and poems.
NOW, an online journal, has brought together poetry, fiction, and essays from the Participating Writers from HFWW's nine-year programming history. Published in 2020 and 2021 this journal reflects the range and breadth of creative work from HFWW's Participating Writers.
https://www.hfwwnow.com
We were shocked and saddened at the loss of our sister, Kamilah Aisha Moon this past year. This tribute:
Kamilah was a Participating Writer at the 2016 Festival. Needless to say, she stunned us with her poetry, its elegance and brilliance. She happily told us then she would be starting that fall as an Assistant Professor of English at Agnes Scott College in Decatur, Ga. Just as happily, we congratulated her, wished her well, and made her promise to return to Hobart from Decatur, though not so near as New York City. Kamilah was such a lovely presence, an empathic poet, full of light and grace. She will be missed in the world of poetry, in the world of women, in the world.
Ending this tribute with a passage from her praise poem, "Catskills Retreat,"* seems fitting:
I take cool, high altitude breaths
& recall other heights, gaze
at humbling shoulders of earth
brushing up against brazen blue—
channel a lily pad lightness upon
woman-made depths to face matters
long past skimming . . .
. . . bless my fellow travelers & the blades
of grass forgiving our steps, springing
back up. Bless the beaver beginning
again and again, the monarch's
meandering flight. Bless these mosquitoes
& their insatiable thirst, the bluejays
at dawn trilling you are not through
*Starshine and Clay, Four Way Books/Tribeca, '17.
Join us on September 9, 10 & 11th for Festival 2022 In-Person in Hobart
for information, go to www.hobartfestivalofwomenwriters.com
Follow us on Facebook at @HobartFestivalofWomenWriters
Follow our blog at http://www.hobartfestivalofwomenwriters.blog